About Pitts Roofing
In business for 23 years and with four generations of experience, Pitts Roofing is your best choice for roofing repair and replacement. We are rooted in local history and familiar with our customers' needs, and our top priority is offering proven services to keep you safe and dry. We give our customers the superior products, responsive service, and fair pricing they deserve! All of our technicians are fully trained and certified to carry out work needed. Our friendly, caring attitudes will put you at ease throughout the entire process. If you're looking for professional roofing services, dedicated customer care, premium products and affordable prices – you've come to the right place!
About the Owner
Owner
Dan Pitts Jr.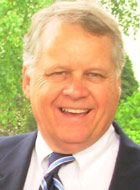 Owner
Dan Pitts Sr.
Dan Pitts Sr. and Jr. started Pitts Roofing Company together in 1992. Both of them grew up working in the family business for Roy Pitts Construction. This experience introduced them to the construction industry as well as instilling in them the value of hard work.
Both have seen the value of getting thoroughly involved in the roofing industry. Right away they joined the National Roofing Contractors Association, as well as the local Texas roofing contractor associations. In fact, Dan Pitts Jr. has served on the board of directors for the North Texas Roofing Contractors Association (NTRCA) and has served as the president of NTRCA in 2006. Dan was recently awarded the NTRCA Industry Leader Award for 2014, which is the highest recognition that can be bestowed. Dan is also the current 2015-2016 president for the Roofing Contractors Association of Texas.
In addition to a career in the roofing business, Dan Jr. has also had a second career in the United States Air Force and as a reservist in the Texas Air National Guard.
Outside of work, Dan Sr. enjoys spending time with his wife, two sons, and six grand children. Dan Jr. also enjoys spending time with his wife and three children. Both look forward to seeing what the future holds for their business and their family!
The story behind Pitts Roofing
Customer Review
By Gretchen E.
Farmersville, TX

"My experience with Pitts Roofing Company, Inc. was great. They were very professional and got the job done in a timely manner. I..."

By No Name Given
Farmersville, TX

"I would like to take this opportunity to tell any potential user of Pitts Roofing how completely satisfied I am with my new roof..."

By No Name Given
Farmersville, TX

""Everything was cool" and I was satisfied with the overall end product!"

By S. H.
Prosper, TX

By E. L.
Richardson, TX

"Service the customers best interest and recommend the best product needed. They also did the best job I've ever seen"

By Billy F.
Dallas, TX

"The contractor was fast, clean and we are very pleased with their work. They went the extra mile to make sure we were happy. Best..."

By J. J.
Dallas, TX

"Do what they promised professionally"

By J.
Dallas, TX

"My home looks great! In addition, I appreciate how well Lou explained the insurance claim process. It is very confusing how the..."

By No Name Given
Dallas, TX

"Thanks for the great job!! I appreciate the way you protected my plants and the way you cleaned up."

By No Name Given
Dallas, TX

"I am extremely satisfied with the staff at Pitts Roofing. I needed a roof really quickly because I had sold my house and the roof..."
Our family-owned construction business has roots in North Texas dating back to 1914. In that year the George A. Pitts Construction Company was founded in Fort Worth. When George's youngest son Roy was old enough, he worked as an apprentice for his father. They worked together for many years on the some of the finest homes and buildings throughout Fort Worth and Dallas. During World War II, Roy enlisted in the Navy and served in the Pacific. The Navy recognized his talents, and Roy was assigned to the Navy Sea Bees, the U.S. Naval Construction Battalion. During his time in the Navy, Roy was hand-chosen to remodel Admiral Nimitz's quarters and he earned the rank of Chief before the war ended.
After the war, Roy returned to Fort Worth ready to begin a family and his own construction business. In 1946, Roy started Roy Pitts Construction. This company was a general contracting firm and became recognized for excellence in completing high quality projects. Also in 1946, his eldest son Dan was born. Dan, like Roy, worked at his father's side before starting his own business upon Roy's retirement.
Out of this tradition, Pitts Roofing Company was born. Today, our firm provides roofing services for residential as well as commercial customers. We are proud of our family legacy and look forward to preserving our name and reputation for years to come!
Our Certifications and Awards
Here at Pitts Roofing, we maintain several accreditations and partnerships with industry organizations to always give our best to our customers. We are a GAF Master Elite Contractor, as well as an Owens Corning Preferred Contractor and "Top of the House Certified," meaning that we have been specially trained on how roofing, ventilation and attic insulation work together to improve your home's energy efficiency and comfort. Finally, Pitts Roofing has been a member of the National Roofing Contractors Association since 2002. We were given the NRCA Golden Hammer Award in 2007, 2009 and 2010 for Outstanding Residential Roofing Project and Outstanding Community Service Project. We are grateful for the recognition we've been awarded and we will continue to work our hardest to satisfy our customers.